We're business people
We've been in your shoes
That's why we understand your needs
Executive Search and Recruitment finding Leaders for SMEs and Growth Companies
Find out why clients choose us
SO WHY US?
We're Business People
But we're more than that. We're the people successful SMEs come to when they're looking to hire outstanding talent for business growth. With a wealth of recruitment experience, we get it, we understand. We know what it's like to start a business, hire staff, manage teams, get investment, grow a company. Because we've been there, done that. Before we became recruiters we were successful business people. We still are. So we know the challenges you're facing and the people you need.
It means we can hit the ground running when it comes to finding the right talent for your business and we understand that our clients expect value for money.
Quality not Quantity
We would rather send you three outstanding candidates who could make a difference to your business than swamp you with a deluge of mediocre CVs.
We're looking to build a long-term partnership with you; not make a quick buck by placing just anybody. That's not to say we can't respond quickly. We can and we do. But our focus is on quality.
It's why more than 83% of our candidates are invited for a second interview.
NGS - Next Generation Search
Our cutting-edge process – Next Generation Search – saves you time and provides a scientific framework and structure to make you confident that your hire will be the right hire.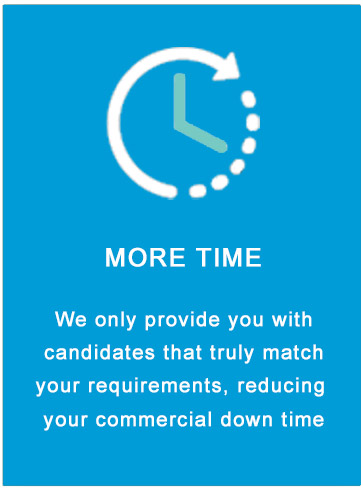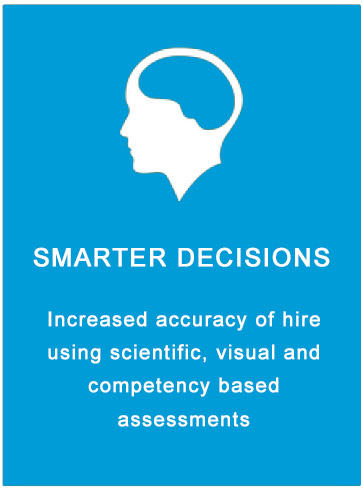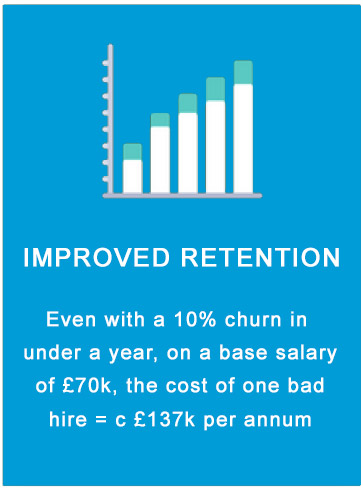 Your Company Knowledge + Tailored Behavioural Assessments = Your Next Great Hire.
Speak to us today to find out how we can help your business grow through better recruitment.
Why NGS? The Cost of Getting it Wrong
Everyone in business has made a bad hire, but have you ever calculated the full cost to your company?
For SMEs in particular, the true cost of one bad hire can come as a bit of a shock. It's one reason our clients expect us to get it right the first time.
Our easy-to-use Bad Hire Calculator lets you see these costs for yourself.
Curious? Give it a try, it only takes a minute.
"Bridie and the team all have a strong business background and provide a targeted approach. They do not "bombard" us with irrelevant CVs or questions. All the candidates we see are appropriate. Portman Scott is a key partner as we grow our business and all our hires are making excellent contributions."
Jonathan, Founder and Director, Media Company
Clients
Understanding you, your organisation, your goals and your culture is key to a successful hire. So we begin with a face-to-face meeting at your place of work.
Find Out More
Candidates
We're on your side. We want to place you in an organisation that will challenge you, progress your career, and suit your personality and skillset.
Find Out More
"After seven years in sales and marketing in the legal sector, I was looking for something different, something beyond the 'same role, different firm'. Portman Scott listened to my requirements and delivered that to me in a very professional manner. I feel refreshed and re-energised by the move."
James, Financial Services
Understanding you, your organisation, your goals and your culture is key to a successful hire. So we begin with a face-to-face meeting at your place of work.
Maybe you're an already established SME looking for someone who fits culturally and technically into the fabric of your company? Someone with the skills and ambition to help you grow? Or perhaps you're about to make your first senior hire following investment? We can advise you on salary levels, organisational structure, and the kind of people you need to employ to take your business to the next level.
Leave it to us. Because of our business backgrounds, we've built an impressive network of candidates of all levels. We identify the best people, act as ambassadors for your company, screen effectively using tailored behavioural assessments and help you close the deal.
In short, we ensure the person who joins your team, is the right person for your company today, tomorrow, and for the foreseeable future.
"We used Portman Scott for board level and operational roles. Following a discussion meeting on roles, company culture and future business direction, Portman Scott began looking for candidates. They were professional and attentive throughout the process and balanced and objective when advising us."
Martin, CEO Private Equity Backed Technology Company
We're on your side. We want to place you in an organisation that will challenge you, progress your career, and suit your personality and skillset. We want to find you a position where you can make a difference. Where you can thrive.
So we begin with a face-to-face meeting where we get to know you, your ambitions, and your experience. Then we find suitable positions from the range of opportunities we have available.
We accurately represent you to our clients. We thoroughly brief you before interviews. And we give you good, honest feedback.
We give you support, advice and guidance right throughout the recruitment process until you begin your new role.
"I came across Portman Scott while looking for a new role and have never been involved in such a smooth recruiting process. They were hardworking (even at the weekend) and incredibly professional throughout the entire process. I have been in my role for just over two months and have never been happier in my working life."
Ben, Internet Start Up Company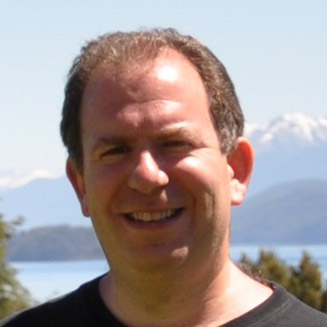 Bernard Howard - Director
Educated at Oxford and Stanford Universities, Bernard started his career working in the City. While recruiting for his own team, he discovered online recruitment, and in 2000 created and self-funded totallylegal.com which quickly became the UK's leading legal recruitment website. totallyfinancial.com followed before both sites were sold to Trinity Mirror in 2007. Bernard has been a guest lecturer at London Business School and Cranfield School of Management. He founded Portman Scott in 2012 with Bridie Cunningham.
I come from a business development background, and I've started and grown a number of successful businesses over the years. So I see Portman Scott as 'more than just another recruiter.' I see us as a partner that helps companies looking to grow, by recruiting the right people to make that happen.
Our aim is to be recognised by clients and candidates as the leading recruitment consultancy for high-growth SMEs."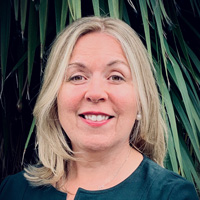 Bridie Cunningham - Director
Bridie began her career on a graduate training scheme with retailing giant Marks and Spencer. During a 15 year career in the company she had a number of senior sales and operational roles, both in the UK and overseas. She then moved to Carphone Warehouse where she was Head of UK Retail Productivity and was a member of the team that helped the business enter the FTSE 100. After running her own fashion business, Bridie became fascinated by the role that timely and efficient recruitment could play in a small, growing company's success and founded Portman Scott with Bernard in 2012.
I come from a sales and marketing background, and over the years I've hired numerous people for my teams. The recruitment process wasn't always smooth and sometimes it was frustratingly longwinded. So in 2012, when Bernard and I founded Portman Scott, we set about creating the kind of recruitment firm we would have wanted to work with in our previous roles.
One that quickly understood the business, one that could work flexibly and quickly, and – most importantly – one that could find high quality candidates who could make an immediate contribution."
"We used Portman Scott to recruit a Marketing Director. They were excellent at working with us to establish the brief, identify where the ideal candidate might come from and guided us as to salary and market expectations. They understood our requirements and know the market."
Nicholas, CEO, Private Equity Backed Property Company
Get in touch
If you are a company looking to save time and money and improve retention, or you, personally, are looking for a new opportunity, then do get in touch.


Telephone: 020 3290 5301
Address
Suite 4B
43 Berkeley Square
Mayfair, London
W1J 5FJ